Extract Thalli Cetrariae (Iceland Moss Extract)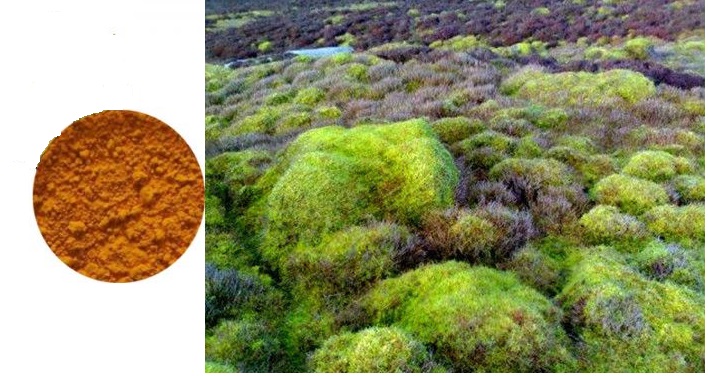 [ Latin name ] Cetraria islandica
[ Spesification ] 50:1
[ Test method ] HPLC 
[ Part Used ] Whole herb 
[ Appearance ] Brownish Red Powder

[ Function ]
1.help in the treatment of cough, bronchitis, catarrh and even tuberculosis.
2.help combat many digestive ailments, including irritable bowel movement, gastritis and dysentery.
3.help in the treatment of cancer growth and tumors.
4.help in fighting infestation of intestinal worms.

About Extract Thalli Cetrariae (Iceland Moss Extract)
Iceland moss is really not a moss at all; it's a member of the lichen family. Iceland moss works to gently whiten teeth by fighting plaque. It is traditionally used to relieve chest ailments, irritation of the oral and pharyngeal mucous membranes and to suppress dry cough.
For more information OR other specifications of the products, please contact us.