Sodium polyacrylate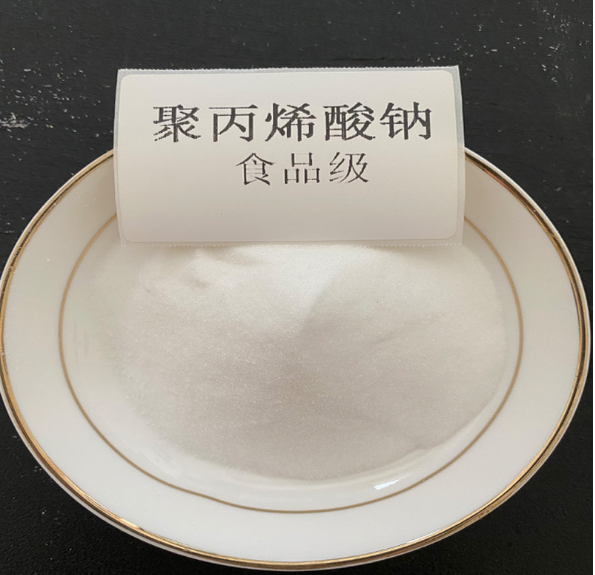 Sodium polyacrylate
[ Synonyms ] Polyacrylic acid sodium salt; Sodiumpolyacrylateinwater; Poly(acrylate sodium)
[ CAS No. ] 9003-04-7
[ Molecular formula ] (C3H3NaO2)n
[ Appearance ]  White powder
[ Density ] 1.32 g/mL at 25 °C

About Sodium Polyacrylate
Sodium polyacrylate is a new type of functional polymer materials and important chemical products.
The product is a water-soluble polymer compound, with strong water-thickening function, product purity, performance is extremely stable, odorless and tasteless, can be widely used in pasta, processed foods and frozen foods. It has begun to apply sodium polyacrylate for being used in a variety of food for thickening, gluten and preservation since 1960s.
Sodium polyacrylate is used in cosmetics for thickening, dispersion, suspension, stability and so on. It is conducive to cosmetic thickening, foaming, stable, emulsifying, dispersing, bonding, filming and water retention performance.
For more information OR other specifications of the products, please contact us.