Hydrocortisone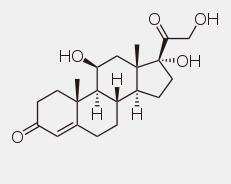 CAS NO:50-23-7
Molecular formula:C21H30O5 
Molecular weight:362.460
Hydrocortisone is a synthetic corticosteroid drug which may be given by injection or by topical application.Hydrocortisone is used to treat a wide range of disorders such as asthma and arthritis. In gastroenterology, it is effective in the treatment of several inflammatory conditions such as ulcerative and microscopic colitis, Crohn's disease and autoimmune hepatitis. Hydrocortisone reduces swelling and decreases the body's immune response. Hydrocortisone is used to treat many different conditions. It is used to treat endocrine (hormonal) disorders when the body does not produce enough of its own steroids. It is also used to treat many immune and allergic disorders, such as arthritis, lupus, severe psoriasis, severe asthma, ulcerative colitis, and Crohn's disease. Hydrocortisone may also be used for purposes other than those listed in this medication guide.
For more information OR other specifications of the products, please contact us.
Send Enquiry Online
For more information OR other products. Please contact us by Email, Tel or Send online enquiry. We will reply you as soon as possible.
1. E-mail: se(at)serebiomedical.com
2. Tel: +1 571 572 9408
3. WhatsApp: +1 571 572 9408
You may also be interested in: