Cilostazol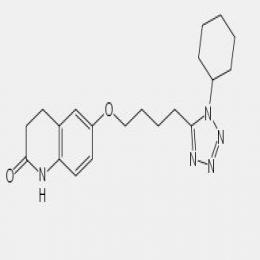 CAS:73963-72-1
Molecular formula:C20H27N5O2 
Molecular weight:369.46 g/mol
Cilostazol is a drug for the treatment of intermittent claudication. It allows people with this condition to exercise longer before developing their characteristic leg pain and to walk longer before they must stop because of the pain.
For more information OR other specifications of the products, please contact us.
Send Enquiry Online
For more information OR other products. Please contact us by Email, Tel or Send online enquiry. We will reply you as soon as possible.
1. E-mail: se(at)serebiomedical.com
2. Tel: +1 571 572 9408
3. WhatsApp: +1 571 572 9408
You may also be interested in: