Tadalafil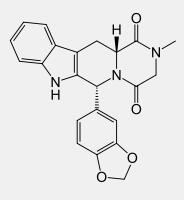 CAS NO:171596-29-5
Molecular formula:C22H19N3O4 
Molecular weight:389.404 g/mol
Description:
Tadalafil is used to treat erectile dysfunction (impotence; inability to get or keep an erection) in men. Tadalafil is in a class of medications called phosphodiesterase (PDE) inhibitors.
For more information OR other specifications of the products, please contact us.
Send Enquiry Online
For more information OR other products. Please contact us by Email, Tel or Send online enquiry. We will reply you as soon as possible.
1. E-mail: se(at)serebiomedical.com
2. Tel: +1 571 572 9408
3. WhatsApp: +1 571 572 9408
You may also be interested in: